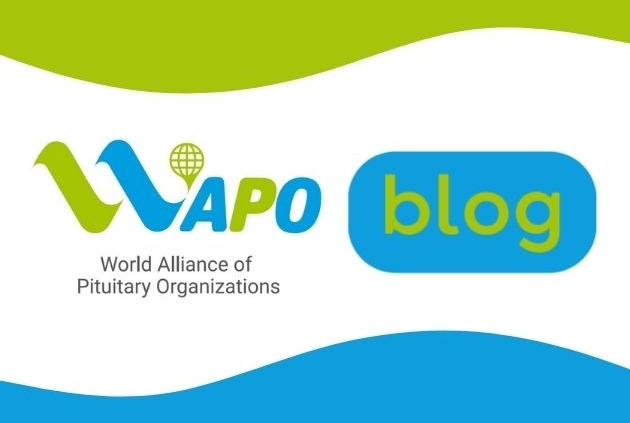 8 webinars to watch this Pituitary Awareness Month
October marks Pituitary Awareness Month, which is a great occasion to raise awareness and share information about pituitary disorders. One of the best ways to learn is by watching educational videos, so this blog article will focus on the 8 WAPO webinars to watch this Pituitary Awareness Month.
The WAPO webinar series has been designed by WAPO and is based on the most recent trends and topics of relevance expressed by the global patient community. Speakers are selected based on their expertise, their awareness of the value of patient engagement and their interest in improving access to medical information. All webinars are available in both English and in Spanish.
Here are the 8 WAPO webinars of 2023 that delve into a topic related to pituitary disorders and that can be shared with your community for Pituitary Awareness month.
1) Cushing syndrome – a cursory look into the past with Dr. Lewis S. Blevins, an endocrinologist and Director at the California Center for Pituitary Disorders in California, USA.
This webinar gives an excellent overview of hypercortisolism, a clinical state caused by excessive tissue exposure to cortisol and/or other related glucocorticoids, and the resulting Cushing syndrome. He starts by presenting the first identified cases of Cushing syndrome then goes on to share the diagnostic tests and diagnostic imaging techniques used throughout the years. This is followed by a history of the treatments of hypercortisolism, covering the surgical techniques (e.g. adrenalectomy), the medical therapies and the radiotherapy techniques.
Why you should watch this webinar: The medical advances made since the description of the first suspected case of Cushing syndrome in 1912 by Harvey Cushing until today are remarkable and very encouraging.
2) Health Technology Assessment, with Lindsey Weaver and Josie Godfrey from Realise Advocacy in the UK.
This webinar covers the step of the drug development process known as Health Technology Assessment (HTA), which is conducted to inform healthcare decision-makers about the potential benefits, risks, and cost-effectiveness of a medication. Patient involvement in this process is vital as they can share their unique insight in regards to their disease and what they wish to see in a treatment, all of which leads to better decision making. The webinar also covers how patient organizations can effectively participate in the HTA process in order to strengthen the impact of patient involvement.
Why you should watch this webinar: the importance of patient participation in HTA is becoming more and more evident and this webinar can give patient advocates and organizations a good starting point on how to navigate this often complicated process.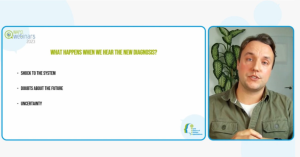 3) Mental Health and Acceptance after a diagnosis with Ignas Meskauskas, health and life couch and founder of Practical Wellness from Amsterdam, the Netherlands.
In this webinar, Ignas talks about the shock, doubt about the future, and uncertainty that patients receiving a new diagnosis of a pituitary disorder are all too familiar with. It also gives patients a roadmap on how to change their thoughts, behaviors and habits in order to change their experience with a pituitary disease.
Why you should watch this webinar: Ignas insists that a diagnosis shouldn't define you and gives concrete actions that patients can follow in order to improve their quality of life.
4) Pain and Stress in Pituitary Diseases with Emilio Covarrubias, a physical therapist and acupuncturist, from Chile.
This webinar defines what stress is, how it is measured, the effect that acute and chronic stress can have on the body and the relationship between stress and pain. He then explains how the natural physiological responses to stress are damaged in patients with pituitary diseases and why it is therefore so important to manage stress in order to prevent further damage and complications.
Why you should watch this webinar: Stress is unavoidable but chronic stress is damaging to everyone, in particular patients with pituitary disorders. This webinar gives useful tips on how to better manage stress.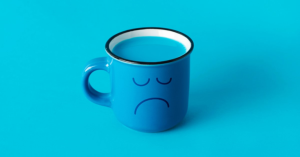 5) Depression and the Pituitary Patient with Linda Rio, a marriage and family therapist from California, USA.
In this webinar Linda gives a comprehensive overview of depression, including how to distinguish depression from apathy and how depression intercepts with endocrine disorders. She underlines how depression affects pituitary patients and their families and provides tips of how to support someone with depression.
Why you should watch this webinar: World Mental Health day is October 10th and patients with rare diseases, which include many pituitary disorders, have higher levels of depression than the general public. It is therefore very important to understand the unique challenges faced by patients with a pituitary disorder and their families in order to offer specialized support.
6) Clinical Trials with Dr. Alberto Pedroncelli, Chief Medical Officer at Camurus.
Dr. Pedroncelli, who is a leading expert in clinical development and medical affairs within the field of endocrinology and oncology, gives an overview of the different types of trials, the various steps of a clinical trial (from bench to bedside) and the special adaptations that have been made for rare diseases. This webinar will be released on the WAPO website on September 28th, 2023.
Why you should watch this webinar: Clinical trials are a crucial step in the process of drug development. Having knowledge of the basics of clinical trials is the first step in ensuring patient engagement and involvement, which benefits not only patients but also researchers and the industry.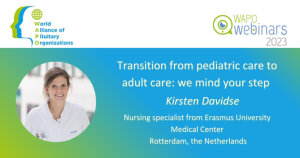 7) Transition from pediatric care to adult care: we mind your step with Kirsten Davidse, a nursing specialist from Erasmus University Medical Center in Rotterdam, the Netherlands.
This webinar will give an overview of the preparation and planning involved in a successful transfer of care of an adolescent patient from a child-centered to an adult-oriented healthcare system. This webinar will be released on the WAPO website on October 26th, 2023.
Why you should watch this webinar: This is a very important phase in a patient's life that needs to be properly planned and supported in order to ensure that the complexities of pituitary disorders are properly handled and that there is a continuity of care.
8) Finally, the last webinar of the year will be entitled Growth Hormones in Adults & Children with Dr. Christine Yedinak, a family nurse practitioner from Oregon Health and Science University, in Portland, USA. It will be released November 30, 2023 and you can expect a comprehensive review of this important topic.
We hope that you will watch one or more of our webinars this Pituitary Awareness Month. Take the time to learn about pituitary disorders, share WAPO resources with your friends, family and your general practitioner and raise awareness in any way that you can for these endocrine disorders. When pituitary disorders are quickly recognized by healthcare professionals, patients can receive a diagnosis and specialized treatment in a timely manner. And we all know that early diagnosis and treatment leads to better patient outcomes.
While we aim to raise awareness for all pituitary disorders in October, Pituitary Awareness Month 2023 is shining a spotlight on prolactinomas. Prolactinomas are prolactin-secreting tumors of the pituitary gland. If you would like more information about this specific condition, WAPO has a dedicated page with valuable information on this rare disease. Another page of the WAPO website provides a list of pituitary disorders for you to explore.
By participating in Pituitary Awareness Day you are showing your support to all patients with a pituitary disorder.
Find a list of all the WAPO webinars (including webinars from previous years), in the WAPO library here: https://www.wapo.org/library/?_library_category=webinar
Sources:
Juggling care and daily life: The balancing act of the rare disease community. A Rare Barometer survey. May 2017.
Economist Impact: Connecting the Dots: Embedding Progress on Rare Disease into Healthcare. 2022
Sbardella E, Pozza C, Isidori AM, Grossman AB. ENDOCRINOLOGY AND ADOLESCENCE: Dealing with transition in young patients with pituitary disorders. Eur J Endocrinol. 2019;181(4):R155-R171. doi:10.1530/EJE-19-0298
https://www.wapo.org/wp-content/uploads/2023/06/WAPO-blog-feature-image-630x630-1.jpg
630
630
Muriël Marks
https://www.wapo.org/wp-content/uploads/2023/05/logo-wapo-2023-1030x1030.png
Muriël Marks
2023-10-01 12:53:02
2023-10-01 12:53:31
8 webinars to watch this Pituitary Awareness Month